.NET
Flyte Solutions delivers reliable .NET solutions that cater to the goals and needs of your business irrespective of its size. We provide full-cycle .NET development services by leveraging our expertise in the delivery of high-performance, process-oriented applications and software products for web, cloud and mobile.
FULL-CYCLE DEVELOPMENT SERVICES
Custom .NET Development
Our team of experienced Microsoft certified .NET professionals is capable of transforming diverse business requirements into highly flexible and scalable .NET web-based solutions that will take your business to the next level.
.NET
Integration
We deliver custom loosely coupled message-based middleware and leverage the power of BizTalk capabilities to introduce .NET solutions to your environment and help you ensure unimpeded A2A/B2B communication.
3rd Party .NET Customization
Our technical experts customize third-party .NET solutions to make them better fit your business needs. Our services span UI skinning, maintainability and functionality improvement, as well as API development and optimization.
Migration
to .NET
We just can't let the constant technological change weaken the business value of your legacy systems: we render a wide range of services that will painlessly migrate your existing applications to .NET and boost its performance.
MS
Certified Fulltime
Developers on Board
Advanced Web
Solutions
Flyte Solutions builds stable, lightweight, interactive and functional web apps and sites that enjoy great scalability and integration capacity provided by the .NET framework Windows Development.
Internet B2B and B2C Portals
Online Stores, Marketplaces and Auctions
Media Content Distribution
Social Networking and Social Commerce
Games and Entertainment
Web Services
Enterprise & Distributed
Applications
We deliver enterprise-level .NET-based systems empowered to achieve global scalability and solve the challenges of today's heterogeneous computing environment.
Corporate Sites and Portals
Line-of-Business Apps
Corporate Intranet and Extranet
Customer Relationship Management
Enterprise Resource Planning
Project and Document Management
HYBRID MOBILE APP
We reduced traditional dependability on native iOS, Android or Windows experts by providing hybrid mobile app development services with Xamarin. Native UI and API functionality aside, Flyte Solutions offering tangible business benefits by it's Custom Mobile Application Development.
NATIVE MOBILE APP
Integrate your Mobile App with unlimited Microsoft product, Flyte Solutions leverage the power of native Windows APIs to deliver complete secure mobile apps which are capable of supporting the entire scope of your organization's mobile strategy, providing end-to-end private control over line-of-business apps.
Our experts develop multi-tier applications that are easily deployed and scaled to the cloud. Be it a web portal or a high traffic web application, we offer ample options of running your solution on virtually any .NET PaaS out there or can enable a hybrid cloud environment in demanding scenarios to give your business greater flexibility and more data deployment options.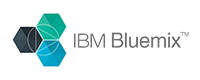 MIGRATING TO THE WEB WITH ASP.NET
Flyte Solutions performs migration of legacy desktop applications, including those based on Windows Forms and VB6, to the web with ASP.NET. Our team will keep existing services, design patterns and practices where applicable, so that the functions and controls correspond exactly to their desktop counterparts, or we can perform a complete overhaul of your application with new:
API
UI/UX
Functionality
Infrastructure
Full-Cycle
Development
We possess full-cycle .NET delivery capabilities that span product implementation, design, development, on-going support and optimization.
Agile
Methodologies
With all .NET projects supervised by certified scrum masters, we ensure the readiness of your project to quickly embrace change entailed by new market demands.
In-Depth Domain
Expertise
Our .NET team has vast expertise in development and implementation of web projects in manifold industries and is capable of bringing valuable domain knowledge to your project.
Certified Developers
and Professionals
With MS certified developers and professionals on board our .NET team is competent at crafting compelling applications with maintainable and secure code.
Our dedicated .NET team services provide for quick deployment of a large IT project and arrangement of efficient and reliable support for ongoing projects. Flyte Solutions has a large talent pool to organize a custom dedicated team for an extended period of time which can easily be integrated with your in-house team or work as a separate extension to your business:
Prescreening of each team member
Working time adjustment for your time zone
Ready to use IT infrastructure
Transparent process and comprehensive reporting
Rapid team scaling/involvement of specific subject matter experts on an ad hoc basis
Complete control over the team structure (involvement / replacement / withdrawal)
Adoption of your process and methodologies upon requirements
Products
Exchange Server
MS Dynamics
SharePoint
Security
Encryption
Kerberos
Auditing
Logging
Web Services
ASP.NET Web Services
WCF Data Services
WCF Services
CMS
Umbraco
Sitecore
Orchard
DNN
DotNetNuke
mojoPortal
SiteFinity
Kentico
Data Providers
SQL Server Compact
dotConnect
SQL Server
Web Applications
ASP.NET Dynamic Data
ASP.NET AJAX
ASP.NET MVC
ASP.NET
User Interface
ASP.NET AJAX CT
DevExpress
Infragistics
Telerik